Blind music producer and recording artist Mattmac has harnessed his melodic pop-trap beats and inspiring story, quickly establishing himself as 'one to watch' on the Canadian national scene with his debut album, 20/20.
Mattmac's premiere release features poppy vocals combined with hard-hitting trap beats, and thoughtfully honest lyrics that give listeners a glimpse into the mind of a blind creative as he paints vivid sonic pictures of struggle, healing, celebrating love, family and life on the rez.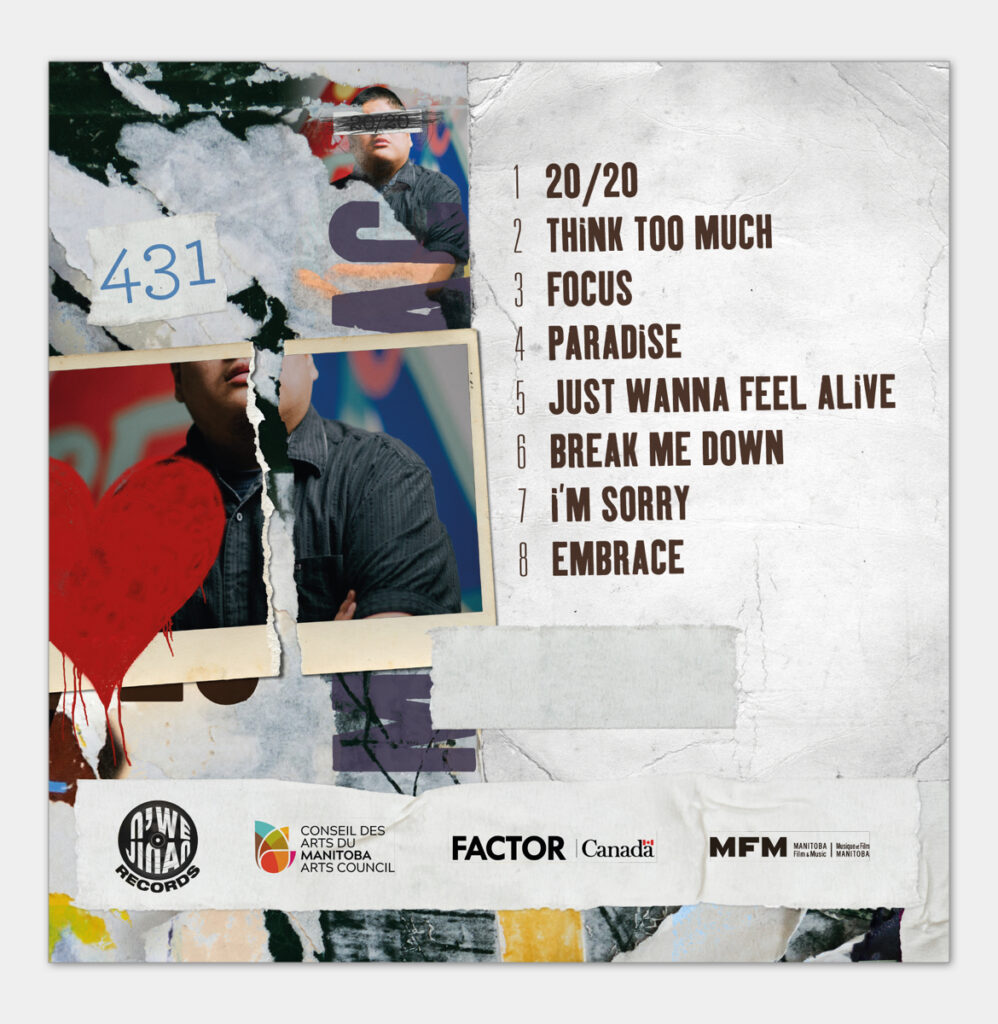 In order to replicate the feeling of the album with its layers of sound, instruments, lyrics and inspiration from a visual perspective, I opted for a collagé affect for Mattmac's first official collection of work.
The actual package, cover, back and single artwork were created from a single, multi-layered canvas allowing me to hone in on areas that best represent certain songs, lyrical content or inspiring visuals, whilst doubling up as a single piece of artwork in itself, even allowing for the possibility to be revisited and continue to grow if need be.